The ONI Hanryu 360 Spin Glass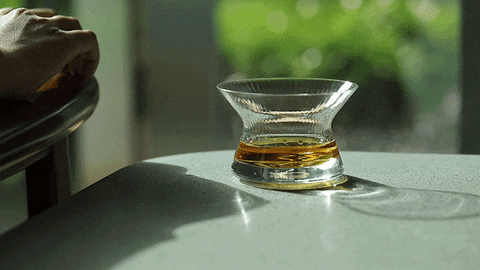 Looking for the perfect whisky glass for your premium whisky? This just might be it. Designed to bring out the best in your precious blends, this glass works just as well for a drink on the rocks, or neat. 
THE MOST UNIQUE GLASS IN YOUR HOME BAR
Handmade - Japanese Professional Crystal Glass
Beautiful Light & Shadow Effect - Absolutely beautiful shadow effect when the glass is placed under a light source. 
Wooden Gift Box - Properly packaged for your favorite Whisky lover! 
Capacity: 170ml